Marco Dal Maso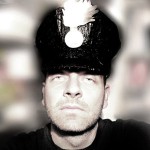 Nasce a Vicenza nel 1977.
L'incontro con la fotografia si rivela illuminante ed in poco tempo decide di indirizzarsi verso la fotografia di reportage. Dopo le prime collaborazioni con giornali e studi fotografici locali, nel 2007 parte per un viaggio nel sud est asiatico dove realizza un reportage sui profughi in Sri Lanka ed uno sul turismo sessuale in Thailandia. Successivamente entra a far parte dell'agenzia fotogiornalistica internazionale Nazca Pictures.
Nel frattempo si specializza nel reportage di matrimonio e in quello di eventi, feste, ricevimenti, happening.
Dal 2009 lavora nel mondo della pubblicità.
Born in Vicenza, Italy in 1977.
After collaborations with local newspapers and some photographic studies he left on a long trip to South East Asia where he shooted Tamil refugees in Sri Lanka and sex tourism in Thailand.
From 2007 to 2010, he joined the International Photojournalism Agency Nazca Pictures.
Since 2009 he works in advertising and in 2010 began to experiment with multimedia podcasts both artistic and commercial, using the technique of stopmotion.
Currently he's a freelance.